We would like to offer a very big thank you to all our sponsors and supporters. With your help we are reaching out to more of the needy in the Reading area.

A big thank you to Savills and the Berkshire Conference Centre who are supporting our 2019 Lions Den.
We are very grateful to have the full support of the Rutherford Cancer Centre for our 2019 Prostate Cancer Awareness and PSA Test Programme.


A very big thank you to John Stacey & Sons Ltd, a local haulage company. They moved our large equipment storage containers to their new home at an extremely competitive price. An amazing team of staff, who managed a challenging job with precision and great care. Without their skill and expertise it would not have happened.
The following are our recent sponsors:
Reading Bedding, Tilehurst Village Butchers, Cunningham Lindsey (UK); M Collard Waste Management Services; Circle Hospital Reading; Tony Lees & Sons Plumbing & Heating;Quality Stationers; Reading Buses; Rabbits Vehicle Hire; Mr Steven Richardson; the Reading Male Voice Choir; the Englefield Charitable Trust; J C Engineering Products; the Prudential, Warings Bakery, Kingdom Coffee, Rockwell Collins UK and all the members of the public who have kindly donated to our causes.

The following are some of our most recent supporters:
Sir John Madejski OBE DL, Mr David Baxter-Smith; BBC Radio Berkshire; Cooper Reading BMW; Hilton Reading; Jackfm; Phlebotomists from Royal Berkshire Hospital; Phlebotomists and staff from CircleReading Hospital; the Reading Prostate Cancer Support Group; the Lions Club of Woodley & Earley; the Mayor of Reading Cllr Sarah Hacker; the Tilehurst Asian Spice Restaurant and the Himalayan Hotspot Tilehurst; the Grosvenor Casino Rose Kiln Lane and Abbey Windows.
Trekking Kilimanjaro for Prostate Cancer: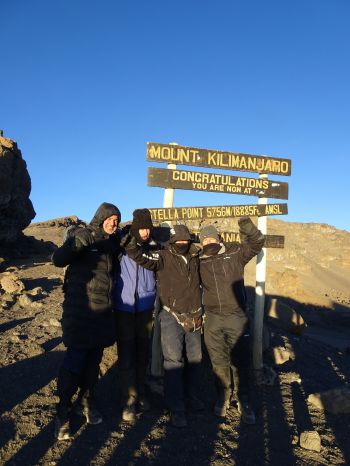 On the 19th September Melvin Blunt, Andy Goodchild and Sean Morris left the UK to embark on a seven day walk on Mount Kilimanjaro. An 'off the cuff' suggestion in a bar 12 months ago turned into reality for these intrepid walkers. They are raising funds for our prostate cancer awareness & screening programme. They raised an amazing £4,337! Thank you so much - you are helping to save local lives..

Thanks to Abbey Windows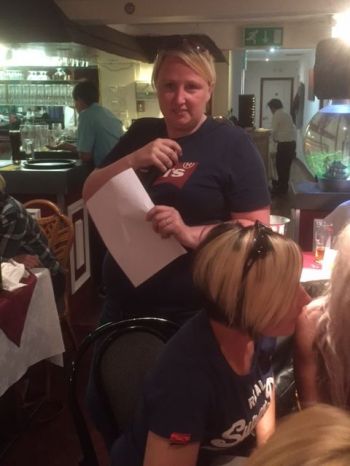 Thanks to Anna and Dani from Abbey Windows who raised an amazing £345 for Reading Lions Club with a fun Quiz Night on Wednesday 17th August at the Himalayan Hotspot in Tilehurst. Anna (pictured) was the Quiz Master for the evening with a team, headed by MD Neil Whitehead, winning the title in a tough fought contest at the sold out venue.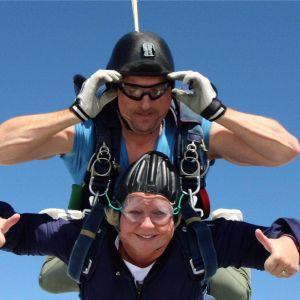 TANDEM SKY DIVE: A big thank you goes to Sharon Papierowski who took part in a tandem sky dive on 24th July in support of our prostate cancer screening programme.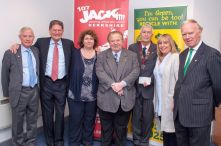 A GENEROUS DONATION - Reading Lions Club was delighted to receive a cheque for £5,500 from M Collard Waste Management Services following a donation of £5.00 for every skip hired in December and into January. We are very grateful for this amazing donation.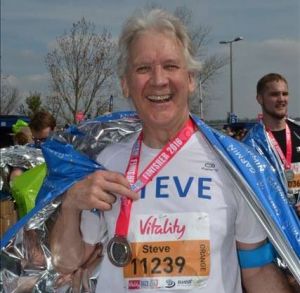 READING HALF MARATHON: A very big thank you to Steve Richardson who ran in the 2016 Reading Half Marathon in aid of the Lions Club of Reading Prostate cancer Awareness and screening project. Steve raised more than £900 which was an amazing achievement.
See the GetReading news article here....
Also a very big thank you to the Reading Male Voice Choir & the Spiritual Singers from Holland for a great charity concert held in aid of our Prostate Cancer Awareness programme.

READING MALE VOICE CHOIR: Also a very big thank you to the Reading Male Voice Choir & the Spiritual Singers from Holland for a great charity concert. We are delighted and honoured that you decided to donate some of the money raised to our prostate cancer awareness and screening programme.