READING LIONS CLUB is a local group of volunteers who aim to promote the health and wellbeing of the Reading community by improving the local environment, helping individuals in times of need, supporting Reading based community groups and local charities. Every penny raised goes into our community projects. Our aim is to serve the people of Reading and make a difference. We are always seeking new and fun ways of raising money. Lions Clubs are also members of an international network of men and women who work together to answer the needs that challenge communities across the world.
Contact us if you know of someone in need of assistance or of a cause that needs support



Click to make a donation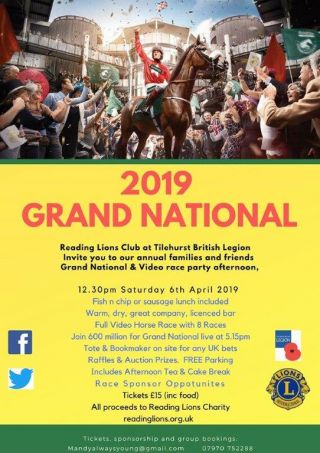 Fun Grand National Video afternoon Event: 6th April 2019
Reading Lions invite you to our fun annual Grand National Event. An ideal opportunity to share a chilled Saturday afternoon with a group of family, colleagues or friends (or all) whilst supporting Reading Lions efforts to make a difference to our community.
OK, we can't help you sponsor the National itself but we can offer 4 Free tickets with each of the last few £100 Race Sponsor packages, Bargain!..
Email: mandyalwaysyoung@gmail.com or call 07970 752288 for details.
Tickets £15.00 per person (inclusive of fish & chips or sausage & chips lunch)
Licenced bar, free parking.
SANTA SAYS THANK YOU!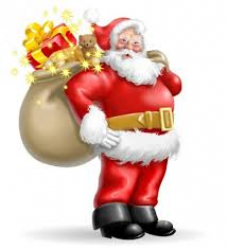 SANTA says a Big 'Thank You' to everyone that came out to say hello to Santa.
With your help we raised an amazing £8,300.00 in donations. This will help us make a difference to those in need in the local community.

FIREWORKS SPECTACULAR
A big thank you to everyone that attended our fireworks spectacular. You are all helping with our fundraising efforts. All the profit from the event will go to support local people in need and local community projects. Just think, you bought a ticket and in doing so you just might be helping a homeless person, or supporting a special needs school or helping someone who is struggling to make ends meet. Thank you.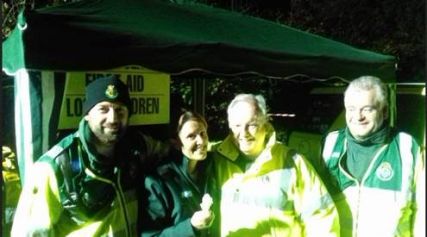 Whilst at the fireworks we took the opportunity to present a donation to the local First Responders to purchase a much needed patient air cushion.
"Lions Firework event we would like to thank you and the Lions members for supporting us with your kind donations which are used to run and maintain and equip our vehicle .This has enabled the recent Purchase of a ELK Air cushion which is used to lift patients when they have fallen. Our team were again very happy to support the Firework event and hope that it generates funds, for more of the great work you do in the Community ."
Andrew Withers, Community First Responder Coordinator.
HELPING CHARLIE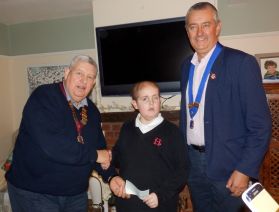 We were delighted to be able to support Charlie with a donation to enable him to continue with his much needed cancer treatment. If you would like to read Charlie's story or donate to his cause visit his GoFundMe page here:
The 'Lions Den' Community Grant Scheme:

A big thank you to everyone who came along and 'braved' the 'Lions Den'. All the lucky winners have been advised and we are now in the process of awarding the grants. Click here for more news.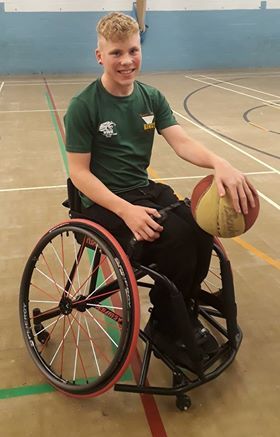 Want to know how your generous donations are helping local young people?
We were absolutely delighted to help with a donation towards Cory's specialist chair. Pooling our resources with the local Variety Club means that Cory now has his new chair and can continue with his love of basketball.
Cory's Mum says " would like to say a huge THANK YOU!! for my son's basketball wheelchair - you guys helped towards funding - he's over the moon"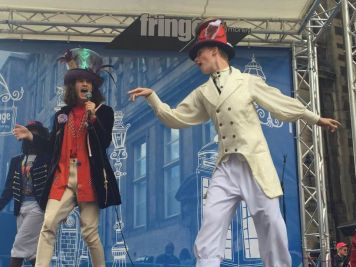 With your help a group of talented young performers attended the Edinburg Fridge to perform their very own version of 'Alice'.
"I just wanted to send an email to say a huge thank you once more to Reading Lions Club for helping to make our performance tour to Edinburgh a reality.We received wonderful feedback and so many tourists took pictures continuously of our performers in full costume on the Royal Mile as we promoted the show. We were very fortunate to have been reviewed by Catherine Lamm of The British Theatre Guide who awarded our production of ALICE 4 stars which is amazing!"
How we help the local Reading community
The following are just some of the projects that have benefited from your kind donations:
a contribution towards two defibrillators for two local schools.
food vouchers for needy families at Christmas time
a contribution towards the cost of a powered scooter for a disabled person.
six months entertainment for a children's ward at the RBH.
the provision of a Christmas lunch for 40 elderly persons at Southcote Community Hall.
The provision of new beds for a single Mum fleeing domestic violence and moving into unfurnished accommodation.
The following are examples of the other causes we have helped:
we awarded £6,000 in total in grants to local small charities and community groups as part of our Lions Den project. More...
delivered more than 800 Message in a Bottle bottles to local health centers and community centres.
provided a washing machine and food vouchers for a needy family.
made a donation towards sleep-over respite care for severely disabled children.
made a donation towards a specialist motorised wheelchair for a disabled young lady.
donated funds for new toys for a special needs pre school.
provided tickets for a group of families recommended by Reading Mencap to visit Paultons Park Theme park.
made a donation to a local Primary School for a specialist chair for a disabled pupil.
a new dishwasher for the Urology Department RBH Reading.
And it's comments like this that make it all worthwhile:

"I'm absolutely delighted to hear that you will be funding a new sound system for our children's hospice, thank you so much for your generous support."
Would you like to help?
Can you spare some time to help serve your commnity?
The Lions Club of Reading meets two evenings a month to organise our community and fundraising events. Giving makes us all feel better for living. We have fun too and our reward is the satisfaction in what we do for others. If this sounds like something for you then why not come along to one of our meetings or join us at a fundraising event or help out at one of our community service projects. Or maybe join us for a social event (see calender of events).
We meet on the second and fourth Monday of the month at the Prudential Ibis Club, Scours Lane, Tilehurst, Reading, RG30 6AY.
For more information please call 0845 8337 431 and speak to Lion Jo Hamblin or email secretary@readinglions.org.uk
Any help is gratefully received - and hopefully you will enjoy the activity!

A very big thank you to John Stacey & Sons Ltd, a local haulage company. They moved our large equipment storage containers to their new home at an extremely competitive price. An amazing team of staff, who managed a challenging job with precision and great care. Without their skill and expertise it would not have happened.
Charity Golf Day - A big thank you to everyone that supported our recent Charity Golf Day, whether you were a player, buyer of auction and raffle items, a sponsor or a volunteer, you helped to raise an amazing £3,800.00 towards our prostate cancer awareness programme.
Dragon Boat Festival: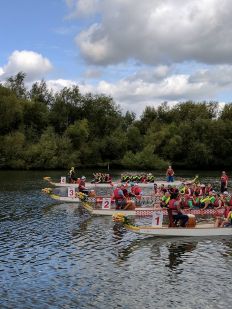 A big thank you to everyone that came along to the Dragon Boat Festival - a great day out and what a super way to have fun and raise funds for local charities and community groups. More...
We need your unwanted specs: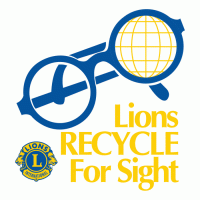 Click here to see how your unwanted prescription glasses can help those in need. 'The longest journey starts with the smallest step'.
Lions raise US$30 millions and are saving lives across the globe: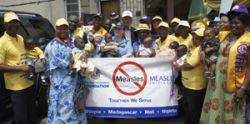 Lions Clubs International Foundation's (LCIF) US$30 Million Commitment to Gavi is Complete!
Just over four years ago Lions Clubs across the globe made a joint committment with LCIF and Gavi, the Vaccine Alliance, to raise US$30 million to help protect tens of millions of children in the world?s poorest countries against measles. If we could accomplish this ambitious goal, these funds would be matched by the Bill and Melinda Gates Foundation and the UK Department for International Development.
LCIF is pleased to announce that thanks to the generosity and service of Lions Clubs across the globe, this goal has been reached, bringing the total amount raised to US$60 million. The Lions Club of Reading was proud to support this initiative with help from the generous people of Reading - Thank you all for helping to save lives.

Celebrating 100 Year's of Service
We were honoured that Lion David Hitchins was chosen to attend a celebration at Buckingham Palace hosted by our Patron Her Royal Highness The Countess of Wessex GCVO. Click here to see the event brochure and learn more about Lions Clubs in the British Isles.
A big thank you to all our sponsors and supporters. With your help we are 'making a difference'.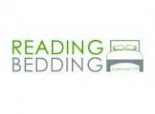 The Prudential - The Englefield Trust