READING LIONS CLUB is a local group of volunteers who aim to promote the health and wellbeing of the Reading community by improving the local environment, helping individuals in times of need, supporting Reading based community groups and local charities. Every penny raised goes into our community projects. Our aim is to serve the people of Reading and make a difference. We are always seeking new and fun ways of raising money. Lions Clubs are also members of an international network of men and women who work together to answer the needs that challenge communities across the world.
We are all living in unprecedented times but Reading Lions Club is still here to help when it can.
Contact us if you know of someone in need of assistance or of a local cause that needs support.
The One Reading Community Hub action line is also now live organised by
Reading Voluntary Action

To donate on-line and support Reading Lions Club efforts just click the box

Sadly our Charity Grand National 'video' Fundraiser on 4th April 2020 has been cancelled in light of the coronavirus restrictions. Any enquiries contact: 07970 752288

Dragon Boat Festival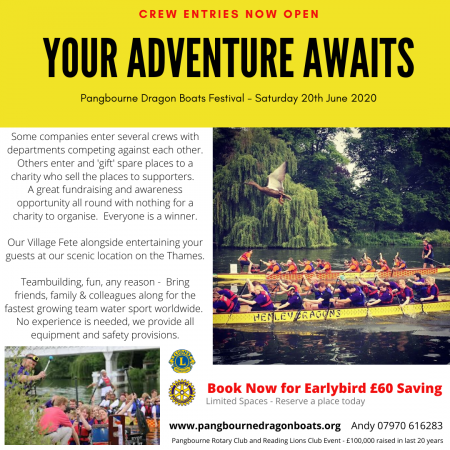 Saving lives with our Prostate Cancer PSA blood tests at the Rutherford Cancer center
A big thank you to everyone that attended the prostate cancer PSA test event on 16th November 2019. The test results letters have now all been delivered.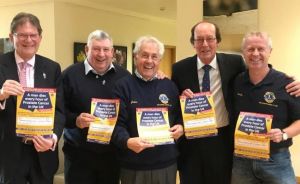 Your support will help us continue with this valued service.
Do you need a Message in a Bottle?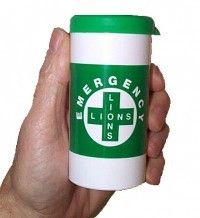 The Message in a Bottle Scheme is a simple idea designed to encourage people living on their own to keep their basic personal and medical details in a common location where they can be found in an emergency. Click here to see how the scheme works?


We offer a helping hand to those in need in our local community
Recently we have:
Supported 14 young people to attend the Berkshire Youth Leadership Academy.

Arranged for 40 persons from Reading 'Mind' charity to attend the Lions Paultons Park fun day.

Purchased a defibrillator to be made available to the Whitley community.

Helped with flooring for a needy family.

Contributed towards a specialist mobility scooter.

Purchased a new BBQ for a local LGBT support group.

Delivered food vouchers to needy families for the Christmas period.

Prepared and served an early Christmas lunch to 60 elderly persons at a local community hall.

Supported a group of blind walkers with hi viz tabards.
Our 'Lions Den' Grant scheme
Thanks to everyone that came along to pitch for a grant. The decisions have now been made and all successful applicants have been advised. We have allocated grants totalling £11,463.00. More...
'helping us to support local Reading community groups'
Supporting the blind
We were delighted to support blind ramblers with Hi Viz tabards at Reading Association for the Blind.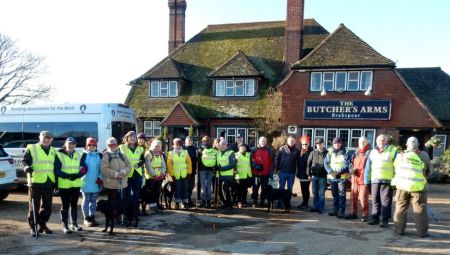 "So the jackets are not only highlighting our members presence on the roads, increasing their safety, but working with local communities too. Everyone says how much safer they feel and we are extremely grateful to Reading Lions for their continued support." Marion Haynes, Community Fundraiser, Reading Association for the Blind.
Follow us on face book


Would you like to help your community?
Can you spare some time to help serve your community?
The Lions Club of Reading meets two evenings a month to organise our community and fundraising events. Giving makes us all feel better for living. We have fun too and our reward is the satisfaction in what we do for others. If this sounds like something for you then why not come along to one of our meetings or join us at a fundraising event or help out at one of our community service projects. Or maybe join us for a social event (see calender of events).
We meet on the second and fourth Monday of the month at the Prudential Ibis Club, Scours Lane, Tilehurst, Reading, RG30 6AY.
For more information please call 0345 8337 431 and speak to Lion Jo Hamblin or email secretary@readinglions.org.uk
Any help is gratefully received - and hopefully you will enjoy the activity!
We need your unwanted specs: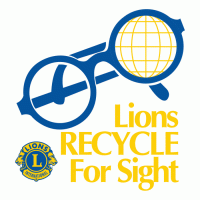 Click here to see how your unwanted prescription glasses can help those in need. 'The longest journey starts with the smallest step'.
Our Global Causes:
Every journey begins with a single step. One act of service, one encouraging word, one gift of generosity is often all it takes to bring hope where itís needed most.
Over the last 100 years, the kindness of Lions and Leos has multiplied across borders, oceans, and continents. With over 1.4 million members, we now have an opportunity to truly change our world. Thatís why weíre uniting our global service around five areas of need. These Global Causes present significant challenges to humanity, and we believe itís our turn to meet them. More...
A big thank you to all our local sponsors and supporters. With your help we are 'making a difference right her in the Reading community'.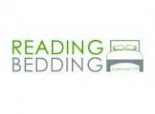 The Prudential - The Englefield Trust