READING LIONS CLUB is a local group of volunteers who aim to promote the health and wellbeing of the Reading community by improving the local environment, helping individuals in times of need, supporting Reading based community groups and local charities. Every penny raised goes into our community projects. Our aim is to serve the people of Reading and make a difference. We are always seeking new and fun ways of raising money. Lions Clubs are also members of an international network of men and women who work together to answer the needs that challenge communities across the world.
Contact us if you know of someone in need of assistance or of a local cause that needs support
The 'Lions Den' is Back!
Come and face the 'Lions Den' for a chance of a small community grant? Click here for more news. Applications are now being invited.
Fun Grand National Video afternoon Event: 6th April 2019
Reading Lions invite you to our fun annual Grand National Event. An ideal opportunity to share a chilled Saturday afternoon with a group of family, colleagues or friends (or all) whilst supporting Reading Lions efforts to make a difference to our community.
OK, we can't help you sponsor the National itself but we can offer 4 Free tickets with each of the last few £100 Race Sponsor packages, Bargain!..
Email: mandyalwaysyoung@gmail.com or call 07970 752288 for details.

Tickets £15.00 per person (inclusive of fish & chips or sausage & chips lunch)
Licenced bar, free parking.
A Different World festival is back!

For Tickets go to www.the littleboxoffice.com/adwf
or visit www.adifferent worldfestival.co.uk
We are well known for our Prostate Cancer Awareness & PSA test events but did you know we have also helped the community with:
a contribution towards three defibrillators in the Reading area including at two schools
food vouchers for needy families at Christmas time
a contribution towards the cost of a powered scooter for a disabled person
six months entertainment at a children's ward at the RBH
the provision of a Christmas lunch for 60 elderly persons at Southcote Community Hall
new beds for a single Mum fleeing domestic violence and moving to unfurnished accommodation
delivered more than 900 message in a bottles to local health centers and community centres
provided a washing machine and food vouchers for a needy family
made a donation towards a sleep-over respite care for severely disabled children
made a donation towards and specialist motorised wheelchair for a disabled young lady
new toys for a special needs pre school
made a donation to a local primary school for a specialist chair for a disabled pupil
provided a ne dishwasher for the Urology Department at the RBH. to local community groups
awarded more than £6,000 in small grants to local community groups / small local charities as part of our Lions Den programme.
And its comments like this that make it all worthwhile:
"I'm absolutely delighted to hear that you will be funding a new sound system for our children's hospice, thank you so much for your generous support".
Would you like to help your community?
Can you spare some time to help serve your community?
The Lions Club of Reading meets two evenings a month to organise our community and fundraising events. Giving makes us all feel better for living. We have fun too and our reward is the satisfaction in what we do for others. If this sounds like something for you then why not come along to one of our meetings or join us at a fundraising event or help out at one of our community service projects. Or maybe join us for a social event (see calender of events).
We meet on the second and fourth Monday of the month at the Prudential Ibis Club, Scours Lane, Tilehurst, Reading, RG30 6AY.
For more information please call 0845 8337 431 and speak to Lion Jo Hamblin or email secretary@readinglions.org.uk
Any help is gratefully received - and hopefully you will enjoy the activity!
We need your unwanted specs: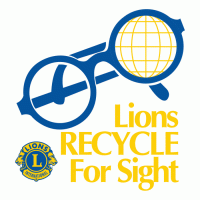 Click here to see how your unwanted prescription glasses can help those in need. 'The longest journey starts with the smallest step'.
Our Global Causes:
Every journey begins with a single step. One act of service, one encouraging word, one gift of generosity is often all it takes to bring hope where itís needed most.
Over the last 100 years, the kindness of Lions and Leos has multiplied across borders, oceans, and continents. With over 1.4 million members, we now have an opportunity to truly change our world. Thatís why weíre uniting our global service around five areas of need. These Global Causes present significant challenges to humanity, and we believe itís our turn to meet them. More...
A big thank you to all our sponsors and supporters. With your help we are 'making a difference right her in the Reading community'.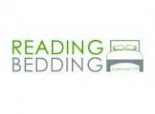 The Prudential - The Englefield Trust