Caring for the Environment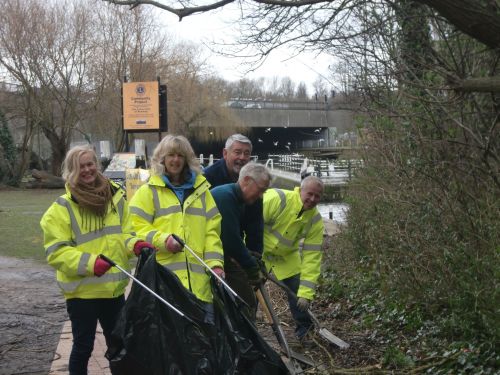 The Lions Club of Reading has adopted an area of green space near to County Lock in Reading. Our aim is to care for the local environment and create a space for your enjoyment. We have an arrangement with Reading Borough Council that they will cut the grass and we will maintain the edges, cut back trees and shrubs, sweep up leaves and generally tidy up.
Periodically throughout the year a group of willing Lion volunteers made their way to county lock armed with spades, wheelbarrows, cutters and brooms and spent time clearing paths and walkways, cutting back overhanging branches and picking litter. It is our intention to keep the area clean and tidy for all to enjoy for many years to come. We are committed to helping improve the local environment in which we live.
Working Parties - Help wanted!
See our Events Page for the date of the next working party. If you are interested in helping with this project or would like to know more about what we have planned please email mike.holloway@readinglions.org.uk.