Black Tie Heroes Fundraising Dinner 2012
Photographs of the evening here.... plus additional photo's here...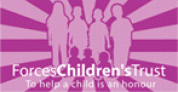 Members of the Lions Clubs of Reading together with valued supporters and helpers, were pleased to have been instrumental in organising a second Black Tie Gala Dinner in aid of the key welfare organisations which help to support our Servicemen and women in meeting the challenges of current operations. The proceeds of the Black Tie Dinner were distributed to the following organisations: Combat Stress, the Household Cavalry Operational Casualties Fund and Forces Children's Trust .
Guests were served with champagne and canapes on arrival and then treated to a superb 5 course dinner accompanied by fine wine and port. There was a very impressive tombola and auction and the evening was closed with a musical cabaret.

A very big thank you to everyone who contributed to making this such a successful event. With your help we managed to raise more than £25,000 which is incredible. This money will help make a difference.


'Party Pieces' supported us on the night and wrote a lovely article in the 'Party Times' Promoting our efforts:
PHOTOGRAPHS:
To view, download and print copies of your photographs of the 'Heroes' evening please use this link to locate the photographs.
Instructions:
You will see that the menu tab at the top shows five pictures. Click on the arrow at the top right hand side to scroll through the gallery. Click on any one of these to load the pictures on to the main picture frame. Use your mouse to hover over the middle right or left hand side of the large picture in the gallery to scroll to the next or previous picture. When you locate your chosen picture(s), you can then right click for the normal print and save options.
Lions Club of Reading registered charity no: 1126848