Marathon row along the Thames raises more than £4,000 for 'SportsAble'
Members of the Lions Club of Reading braved the wind and rain on Friday 8th June to assist the neighbouring Lions Club of Windsor raise money for 'SportsAble'. Windsor Lions organised a marathon row on the Thames from Reading to Windsor and asked nearby Lions Clubs to collect donations from the public, along the tow path route and in the towns along the way.
A group of rowers from Windsor Boys also battled the rain and assisted with the collections in Caversham Town. Everyone was very generous and together more than £4,000 was raised over the weekend for SportsAble. SportsAble is a local charity working to promote awareness of disability through sport.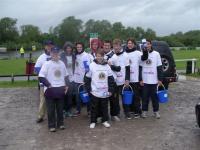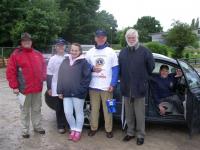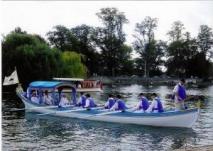 Lions Club of Reading Charity no: 1126848