We are looking for new members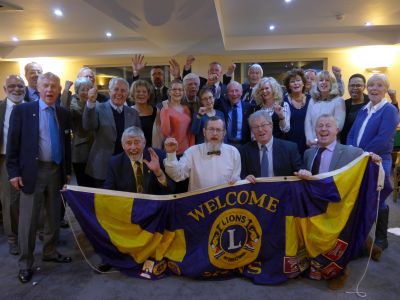 The Lions Club of Reading is currently looking for new members.
So how do I become a Member?
We're pleased that you're interested in Lions. To become a Lion, you must be of legal majority, good moral character and good reputation in your community. Membership is by invitation. If you're interested in being invited to join an existing Lions club please contact the club and express your interest. Ask if you can attend a meeting to learn more about the club and its service projects. At the meeting, ask about becoming a member.
For more information about how to join please call and speak to our Club Secretary, Jo Hamblin. You can also email us either using the 'contact us' tab or click the following link to secretary@readinglions.org.uk. Any help is gratefully received - and hopefully you will enjoy the activity!
Become a 'Friend' of Reading Lions Club:
Don't want to become a member - then consider becoming a Friend of Reading Lions Club. More...
We are growing our membership:
During the last six years we have welcomed the following new Members: Stuart Rowsell, Kuola Mack, Andrea Hall, Lesley Robinson, Elaine Elliman,Steve Smith, Kirsty Dollery,Tim Guttridge, Geoff Packman, Martin Gallagher and Marilyn Templeton. Welcome also to Lion Tony Perkins who transferred to our Club in January 2014 from the Lions Club of Clacton on Sea. Our latest new members joining in 2014 are Mick Elliman in April 2014 and Emily Skivington who joined us in July 2014. Since then we have been joined in 2015 by Sarah Kidd - May, Andy & Mandy Young, Mahmud Husein and Carole Irving.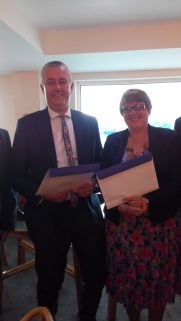 We also got 2016 off to a great start with our first new member for the year, Sophie Nevin who joined us in January 2016 followed by John Samuel in February and Paul & Karyna Gibbons in June. Marie Thomas joined us as our first new member in 2017.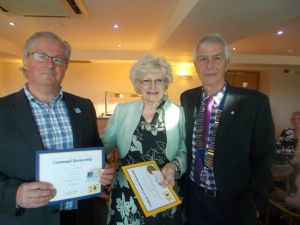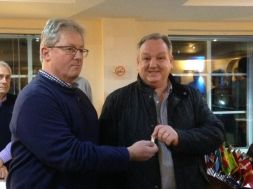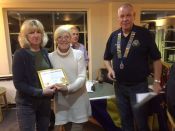 Welcome to Carole Irving who joined us in December 2015. Carole is in the centre of the picture with her sponsor Lion Sarah Kidd - May and Lion President Graham Papierowski.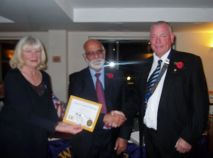 Welcome to Mahmud Husein who joined us in November 2015.
Mahmud is pictured here with Lion President Graham and his sponsor Lion Lesley Robinson.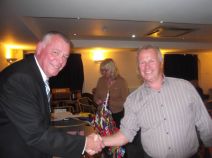 Welcome to Andy Young who joined us in September 2015.
Andy is on the right pictured with Lion President Graham.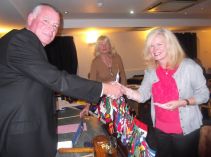 Welcome to Mandy Young who joined us in September 2015.

Welcome to Sarah Kidd - May who joined us in February 2015. Sarah is pictured on the left with her sponsor Lion Lesley Robinson.


Congratulations as MBE is awarded to Lion Stuart Rowsell. We are proud and delighted that Stuart was awarded an MBE for all his fundraising efforts.
See press release...........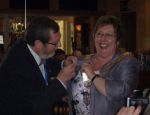 We were also delighted to welcome the then Mayor of Reading Councillor Jenny Rynn as an Honarary Lion for her year in office. The Mayor joined us for our monthly dinner meeting at the Prudential Ibis Club in Scours Lane, Tilehurst and was 'badged up' by our then Club President Lion David Lawton.
| | | | |
| --- | --- | --- | --- |
| | | | |
| | | | |
| | | | |
Lions Club of Reading Registered Charity no: 1126848