We need your old prescription glasses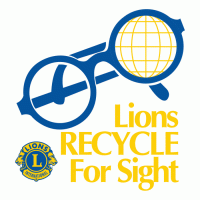 The Lions Club of Reading collect thousands of unwanted prescription spectacles. Once collected the specs are delivered to Chichester Lions who store the packages and twice a year load them onto a large transit van and cross the channel to Le Havre. Here, with the assistance of Le Havre Lions, the specs are taken to a small charity. This Charity, run by a nuns and manned by a number of disabled people, who then grade the specs and prepare them for the last leg of their journey to sight projects in Africa and Asia.
Any money collected en-route or donations received from other Clubs, is donated to Eye Camps in Africa.
We are very proud of our collective achievements. The Lions spectacle collection project is more than recycling; it is reuse of a costly asset. Over the last 28 years we have collected over 2.2 million pairs!.
How you can help:
Consider donating your unwanted prescription glasses. Take them along to Specsavers at 45 Broad Street Reading RG1 2AA who have a Lions collection box. Your help is much appreciated.
Together we can bring hope to many families in the developing world who have been blighted by loss of sight.