We need your old prescription glasses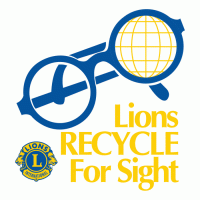 Reading Lions Club collect unwanted prescription spectacles. Once collected the specs are delivered to Chichester Lions Club. Here members and other volunteers act as sorters in their workshop. The sorters use their considerable experience to select the items that are suitable for recycling and to sort them in preparation for onward transmission to Medico Lions Clubs de France in Le Havre. Medico Lions Clubs de France has the necessary equipment to clean and grade the spectacles ready for use in Africa, India, and Eastern Europe. (The link for more information om Medico Lions Clubs de France is: http://www.medico-lcf.org/ ).
Each year over 300,000 pairs of spectacles are sent to Medico from Chichester Lions Club. Connections have been made by Medico Lions Clubs de France with various organisations who request spectacles for distribution. These organisations consist of eye clinics, churches and other religious denominations, and others who assist those requiring spectacles in Africa, India, and Eastern Europe.
How you can help:

Please consider donating your unwanted prescription glasses. Take them along to Specsavers at 45 Broad Street, Reading RG1 2AA, where there is a Lions collection box. Your old specs can make a huge difference to someone somewhere.
We are very proud of our collective achievements. The Lions spectacle collection project is more than recycling; it is reuse of a costly asset. Over the last 30 years we have collected over 2.5 million pairs!.

Together we can bring hope to many families in the developing world who have been blighted by loss of sight.