ROUND UP FOR READING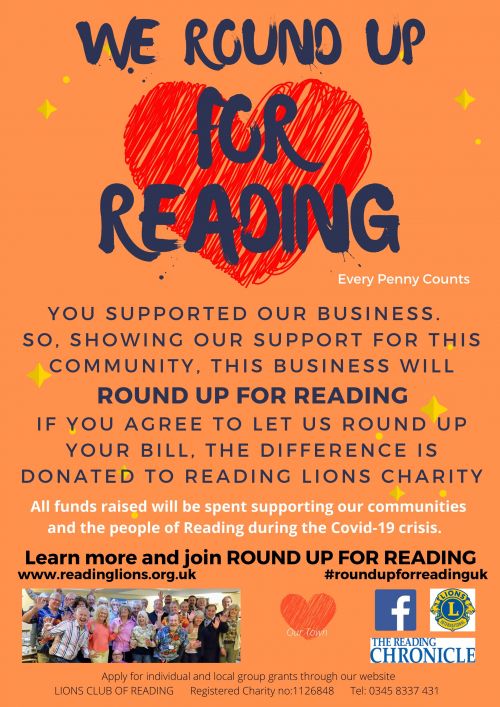 Round up for Reading supports local people and businesses and is as simple as it it effective.
When presenting their bill, a business or tradesperson will ask if you wish to 'Round up for Reading'?. Any extra you choose to pay is donated to The Reading Lions Charity who will spend every penny providing vital support for individuals and groups in need in Reading during the Covid-19 crisis.
Look for businesses displaying the Round up for Reading poster and please round up your payment with a few pennies more.
Buy Local and support the businesses supporting our town
You will be amazed to see just how quickly this grows and the good it does for Reading.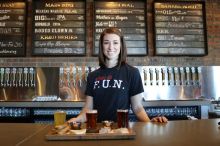 Your Business will benefit too...
We expect difficult times for businesses too. Round up for Reading encourages people to shop locally and use businesses like yours who support this appeal. Reading Chronicle and Reading Lions also promote your business for FREE.

FREE advertising with Reading Chronicle (on Round up for Reading feature page)
FREE Social media promotion and community posts from Reading Lions
FREE to participate, including all artwork for you to display and promote
FREELY Demonstrate your support to your community, customers and staff
Let us promote your business at this difficult time #roundupforreadguk
Easy for you to administer, suits companies and trading individuals
REGISTER NOW - Even if not fully open, take advantage now of the FREE publicity for your business
With customer's permission, round up any bill, note the amount or use your Point of Sale system and make a weekly or monthly donation to us below. One off donations are also welcomed if businesses are not suited to our appeal.

Shops
Manufacturing
Cafes
Leisure
Restaurants
Florists
Hairdressers
Pubs
Garden Services
IT Businesses
Decorators
Plumbers
Builders
Electricians
The list goes on....
Will you ROUND UP FOR READING?
Email NOW for a REGISTRATION PACK: kamaljit.kundhi@readinglions.org.uk
For more details email andy@readinglions.org.uk or call Andy on 07970 616283

£10,000 TARGET FOR READING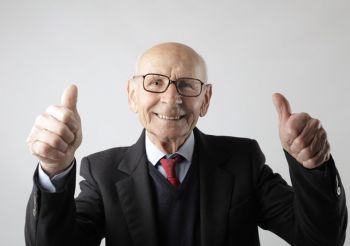 Lions are unpaid volunteers. Every penny donated is used to support local groups and individuals in the Reading area, with applications for support often distributed within days.
Apply for our support - Contact us if you know of someone in need of assistance or of a local cause that needs support.

Check out here where donations provide support and making a difference and see here how we are responding to the covid crisis.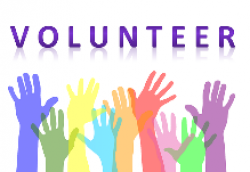 Reading Lions Club has a great social aspect too with many fun events annually. Many members join after first registering and spending time as a 'Friend of Reading Lions'. Our 'Friends' are often too busy with family or work commitments to join but wish to donate time occasionally to make a difference.
Volunteering at our Fireworks spectacular, Santa's Float rounds and other events help us deliver community events as well as fundraising and are invaluable to us as well as our community.
Contact us to enquiry or register as a Friend of Reading Lions.
For more details of Reading Lions membership, 'Friends of Reading Lions' and perhaps a service or goods you could donate to assist our fundraising contact secretary@readinglions.org.uk

Reading Lions Clubs is a non-religious, non-political group of male and female volunteers who have raised funds to support vulnerable people in Reading since 1965.