'Round up for Reading'
On behalf of Reading Lions I would like to thank you for your support of Round Up for Reading which along with other activities has made Reading Lions one of the busiest Lions Charities in the UK during this pandemic.
We have decided to close this appeal as we move to concentrate on other activities. As President of Reading Lions, I thank you for helping raise thousands of pounds which was used to provide local support detailed below. I hope that your business is prospering now and that Round Up helped.
Our ethos of supporting local businesses continues through Facebook where our posts continue to reach tens of thousands of local people (90,000 people for November fireworks alone). Please continue to tag @Readinglions and we will continue to share posts in support of local businesses. The following are just some of the charities supported by this initiative.

Reading Lions Charity managed this appeal, with all fund raises benefiting Reading.
Donations made will be distributed by Reading Lions to community groups and individuals in need through vetted applications.

Lions are unpaid volunteers. Every penny donated* supports local groups and individuals in the Reading area, with applications for support often distributed within days. *Donations accepted may include vat which is deducted prior to donating to Reading Lions.

Apply for our support - Contact us if you know of someone in need of assistance or of a local cause that needs support.

Check out here where donations provide support and making a difference and see here how we are responding to the covid crisis.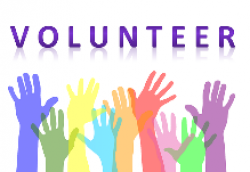 Reading Lions Club has a great social aspect too with many fun events annually. Many members join after first assisting as a 'Friend of Reading Lions'. Our 'Friends' are often too busy with family or work commitments to join but wish to donate time occasionally to make a difference.
Volunteering at our Fireworks spectacular, Santa's Float rounds and other events help us deliver community events as well as fundraising and are invaluable to us as well as our community.
Contact us to enquiry or register as a Friend of Reading Lions.
For more details of Reading Lions membership, 'Friends of Reading Lions' and perhaps a service or goods you could donate to assist our fundraising contact secretary@readinglions.org.uk

Reading Lions Club is a non-religious, non-political group of male and female volunteers who have raised funds to support vulnerable people in Reading since 1965. 'Friends', volunteers with limited to donate always welcome.