BUSINESSES ROUNDING UP FOR READING
Please Buy Local and support businesses that Round up for Reading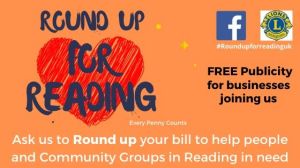 'Rounding up' a bill is one of many fundraising ideas being used. You can also Donate here
Would your business like Free publicity whilst supporting the people of Reading? Join Here
Ask Kam for assistance at kamaljit@readinglions.org.uk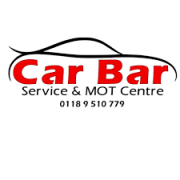 Car Bar Portman Road, Reading RG30 1EA
Alan, Martin and the Car Bar team keep you moving with regular servicing, in house MOT's and are there to help in times of vehicle stress too.
'Daisychain' Florist
School Rd, Tilehurst
Flowers for funeral, wedding and special occasions at every budget.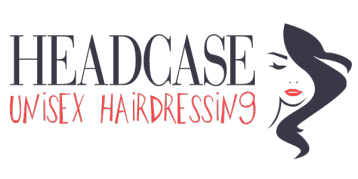 39 Armour Road, Tilehurst
Regular or special occasion cuts, styles or hair colouring. Eleni and the crew create 'hairtastic' magic.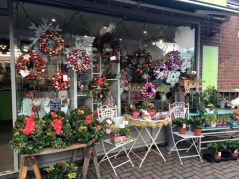 Vendela Rose School Rd, Tilehurst
Flowers for any occasion, specialise in Funeral Tributes. Fresh flowers 3-4 times a week. Plants and delightful gifts for the home from our floral creators.



'
Sign Here, Lovero
ck Rd
Graphics
design and application for vehicles, shops and offices. Flexible design service with in-house production ensuring speed and value for money for our many existing and new customers.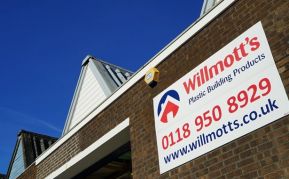 Willmotts, Loverock Road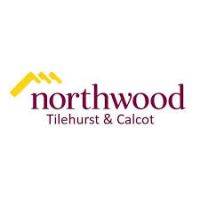 Estate Agents Halls Rd, Tilehurst
For sales and residential lettings in Formerly known as Hastings bringing a wealth of experience and contacts in Tilehurst and Calcot.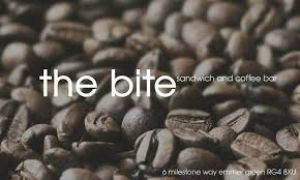 'The Bite' 6 Milestone Way, Emmer Green
Make the Bite that special place to stop, chill, meet and enjoy life over a coffee, sandwich or a home made cake. Take a bite out of life with The Bite.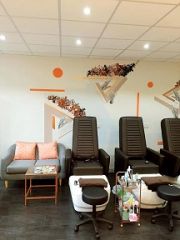 Melody by Nina Yang 4 Cholsey House, Oxford Road, Reading, RG30 1AP
Melody Melody is a pampering spa, specializes in UV Gel Nails, Waxing, Facial, Massages and semi permanent makeup-- microblading eyebrows, eyeliner and hairline enhancement.
We are specialized in UV Gel extensions and other sorts of nail cares. Also provide high standard beauty treatments, such as facial, waxing, massage, etc.
200 Oxford Road & Inside Selco, Portman Road. Reading, UK
Freshly made baguettes, sandwiches and coffee to go.
Calling all Women - 'LifeSport' Women Wendy & Kate provide an fantastic online fitness timetable via Zoom.
19 The Triangle,Tilehurst, Reading, RG30 4RN
Excellent food, fabulous all day breakfasts. Any kind of cake celebrations from birthdays to Weddings! Very friendly staff and fantastic place to be!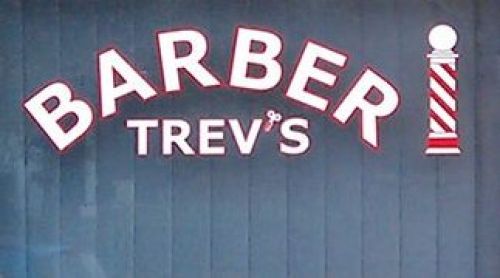 934 Oxford Road, Reading
Traditional Gents Barbers.


Unit 7B Brookside Nurseries, Church Road, Swallowfield, Reading, Berkshire, RG7 1TH
Flat roofing solutions for domestic and commercial buildings.
Professional and friendly craftsmen will undertake work to the very highest specifications.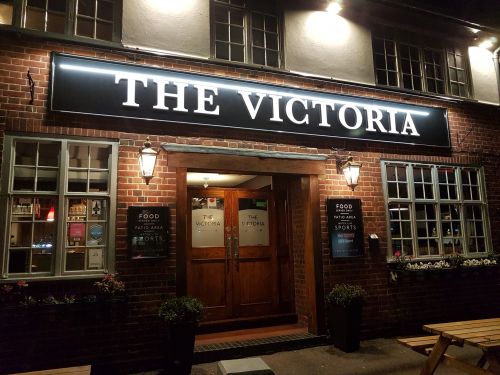 1 Norcot Road, Tilehurst
Good quality home cooked food and a range of real ales, lagers, ciders and love sport. Now offering side menu Invisible Chips, with all proceeds to Round up.
30% off food Tue to Thurs. Home cooked Sunday Roast #bestpubintilehurst
Theale Motor Company
1-3 Church Street, Theale RG7 5BU
Specialist used car dealer based in Theale, Berkshire. A personal service, back up with great savings on a wide range of quality used cars.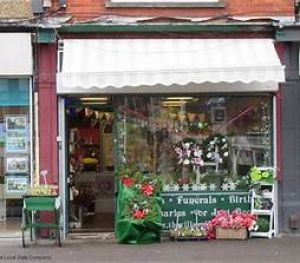 The Village Florist

82 School Road, Tilehurst, RG31 5AW
Established over 25 years ago, based in Tilehurst, offering stylish, bespoke floral designs put together by highly experienced team.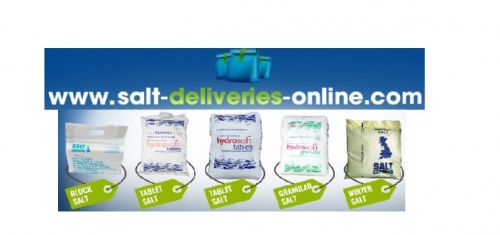 Salt Deliveries On-line
Unit 2, 6 Portman Road, Reading

We stock water softening salt products, tablet salt, granular salt and block salt for water softeners and dishwashers. We also sell winter sale and winter grit for de-icing roads.
Free deliveries in RG postcode areas.

BSB Garden Machinery
Home Farm, Sulham Lane, Pangbourne, RG8 8DT
Family run business serving Pangbourne and surrounding area for over 20 years.
Local garden machinery expert, stocking a wide range of lawnmowers, garden tractors, chainsaws, brush cutters and providing expert advice, services andrepairs and spares for garden machinery.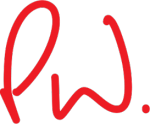 Patrick Williams Ltd

4a Station Road, Pangbourne RG8 7AN
Independent estate agents, serving the community since 1945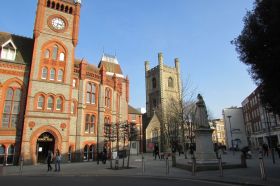 Terry's Reading Walkabouts.

Berkley Avenue, Reading
Offering guided walks in Reading. Great to gain local knowledge on the town's history, culture, famous people, myths, battles, architecture and more !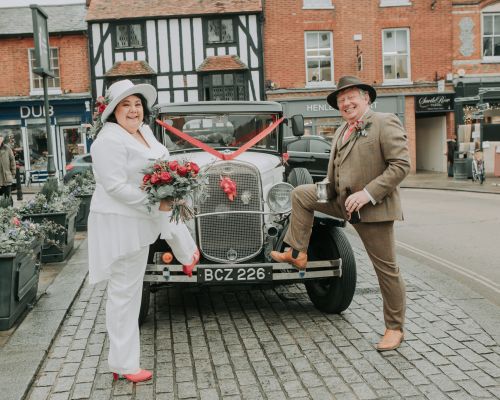 Always Chauffeur

Enterprise Centre, Whitenights Road, Reading
Luxurious top of the range Wedding cars in Reading, Berkshire, and the surrounding areas for many years. Proud for the reputation for providing an excellent service, with hundreds of happy brides and grooms. With experienced chauffeurs and beautiful cars to make sure that your wedding or special occasion is perfect.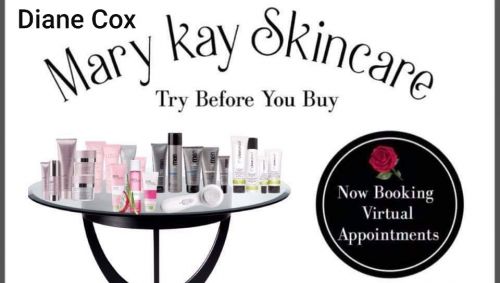 Diane Cox Mary Kay Skin Care

11 Beech Hill Road, Spencers Wood, RG7 1HL Reading

Beauty, Cosmetics & Personal Care. Independent Sales Consultant, Product knowledge, Product application Complimentary Skincare/Makeup sessions. One to one or in small groups.
C&G Hardware School Rd, Tilehurst
DIY is nothing without the guidance of experts. Corrine, Geoff and the team offer advice and a huge stock of products for the home and garden.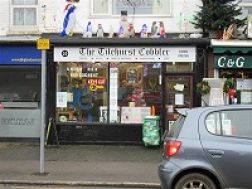 Tilehurst Cobbler School Rd Tilehurst
There is no end to Richard's skills. Key cutting, shoe repairs, watch straps. Breathing new life into cherished items pop in for advice and personal service.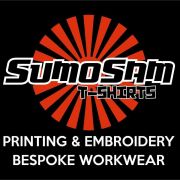 Sumosam, Hildens Drive, Tilehurst
We offer a bespoke, custom printing & embroidery business, schoolwear for most local primary & secondary schools. Workwear, PPE, face masks and more.

Frasers Office Supplies, Reading
100 Years of serving local business and office needs. Now online for home office orders and doorstep delivery services.
Competitive prices with a local personal service. NEW furniture sales and repairs for our money saving & environmentally friendly Reading community.


Rag & Berts, Loverock Rd
Doggy day care and hotel. Give your loved one a treat, whether a stay with us and in a safe friendly environment or a grooming pamper session. Check us out on Facebook, it looks like we have as many owner friends as canine:)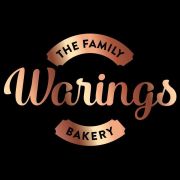 Warings Bakery, Armour Rd Tilehurst
Master bakers sandwiches, bread, cakes, pastries - a true local treat. Multi award winning home baking class workshops for budding Baking Kings and Queens.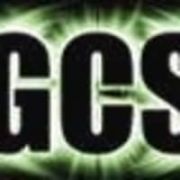 Greenacre Computer Services
Hildens Dr, Tilehurst
Technology is great when it works and when it does not...contact Greenacre. From a glitch to a repair call or visit the experts to get your business or communications back on track.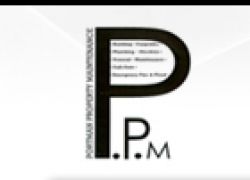 Portman Property Maintenance
25 years of experience maintaining homes and gardens in Reading. Carpentry, electrical, plumbing. Professional service. Regular maintenance, repairs or landscaped garden commissions.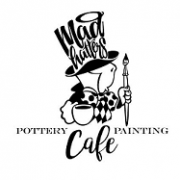 Mad Hatters, School Road, Tilehurst
Give us a little time and we'll provide you with a table and a choice of pottery for you to paint as your unique creation. Our cafe offers breakfast, lunch and snack choices with a selection of homemade cakes. The best place in Tilehurst to meet, work or chill and if too busy to stop try an ethically selected coffee from one of their Baristas.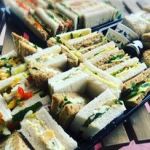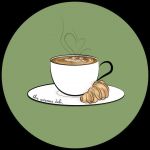 The Avenue Deli
100 Royal Avenue, Reading, RG31 4UT, United Kingdom RG31 4UT Tilehurst
Sandwich shop - Coffee shop - Breakfast & brunch restaurant. Bright & Fresh Cafe, serving you the best Coffee, Breakfast, Baguettes and Jacket Potatoes.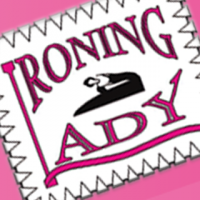 The Ironing Lady Ltd
The Ironing Lady Ltd, 848, Oxford Rd
Reading, UK
We offer high quality ironing and cleaning services 100% guarantee on our work.



City Block
21 Castle Hill, RGLA1 1YN
Great value en suite student accommodation in city centre locations close to all amenities!
www.cityblock.co.uk
Our aim is to provide a memorable residential experience where you will make friends, have access to support when needed, achieve your study goals and develop key skills to last you a lifetime.

Contact 0782 732 6078 or 0800 246 1387.
Established in 2005 the Tilehurst Directory is the original independent local business magazine delivered bi-monthly to 15,000 homes in Tilehurst on the RG30 and RG31 postcode area.
Published by Karen, the aim is to provide affordable advertising in a high quality glossy magazine which is appealing, useful and long-lasting for our readers.
Contact Karen and start reaping the benefits of advertising locally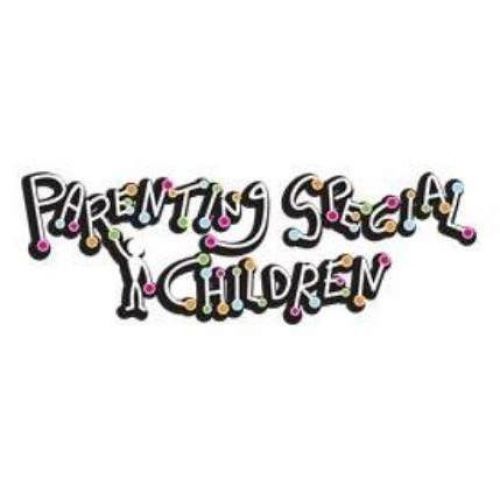 Specialist parenting support to parents and carers of children and young people with Special Needs.

We offer parenting support at point of diagnosis, parenting programmes, information events.
Cookerburra UK Ltd
UK's Leading domestic oven cleaning company
Reading based oven cleaning company trading since 1993. Thousands of satisfied domestic and commercial customers benefiting. Does your oven yearn to be born again with the cleanest of cleans?. Go on, give it the Cookerburra treat.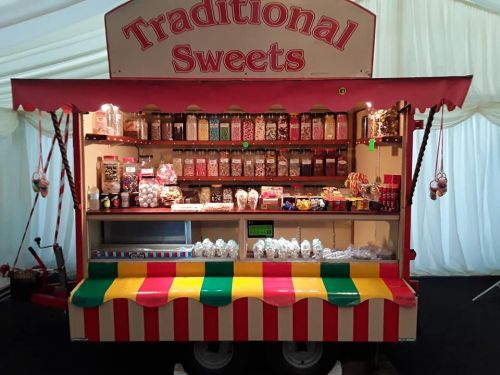 Bonappasweet
The Mobile Sweet Shop
Pindar Place Newbury RG14 2RR
Oxford Road, Tilehurst
Local family run business offering sweet treat for all the family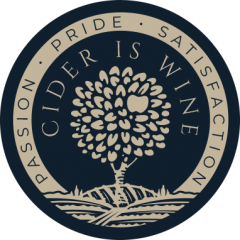 Cider is Wine
23 Brill Close, Maidenhead
Cider Is Wine - helping you discover a whole new world of ciders made exclusively from apples and pears - never - from - concentrate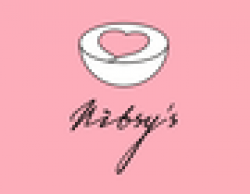 Nibsy's Coffee Shop

26 Cross Street, Reading
RG30 2RP
Reading's only exclusively gluten-free coffee shop. Sweet and savoury treats (and great coffee) and also fantastic home-bake DIY Donut kits


Malden Window Cleaning.

Berkley Avenue, Reading
Family run business with experience in cleaning windows since 1988. Local team providing reliable window cleaning services.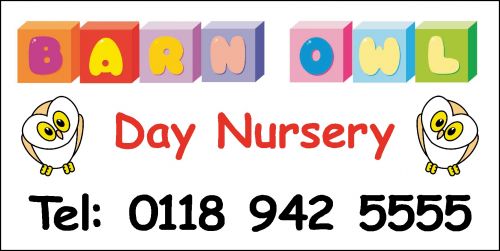 Barn Owl Day Nursery
1117 Oxford Road, Reading

Barn Owl Day Nursery and Preschool based on the Tilehurst, Purley borders. Catering for ages 0-5 year, open for 51 weeks of the year from 07.30 till 18.00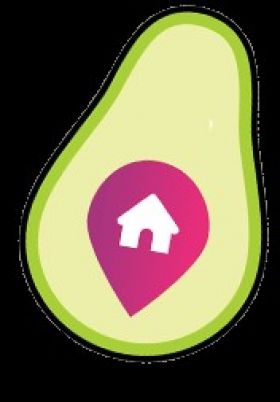 Avacado Property

2 Arlington Square, Bracknell
RG12 1WA
Rea Estate Agent.
Moving home is a huge milestone in anyones life. People dream about turning the key in their dream home. We want to make your home moving experience as special as that dream and bring it to reality.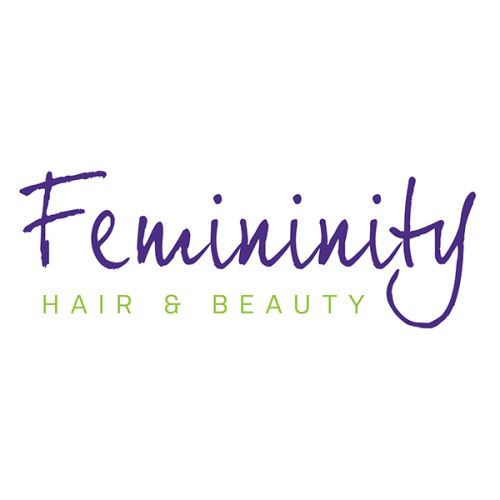 Femininity Hair & Beauty
11 Beech Hill Road, Spencers Wood, RG7 1HL Reading
Hair Cutting, Colouring and Perming. Manicures, Pedicures, Nail Enhancements, Gel Nail, Colours, Waxing, Facials. Mary Kay skin care and makeup.

DAS Oxford Rd, Reading
Repairs, Installations and sales of home appliances for homeowners, landlords and businesses at competitive prices
Establishing our local service 1979.
Regency Dry Cleaners School Rd, Tilehurst
Andy offers regular clothing, curtain and upholstery cleans. He would claim to be a spot above the rest but has a passion for removing many spots and stains.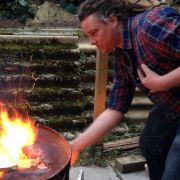 Blue Matchbox Halls Rd, Tilehurst
Grant the creative potter and a huge array of materials and tools are on hand to help you discover your creative edge with all things clay.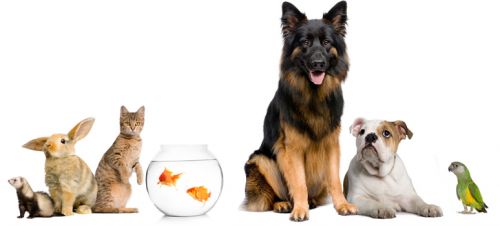 Pets & Plants, Armour Rd, Tilehurst
Because we love spending time with our pets, we offer a FREE local delivery. All types of foods, bedding, seed plus plants, compost and gardening supplies all with our price match guarantee.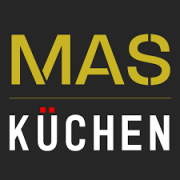 MAS KUCHEN
Affordable bespoke German kitchens made to measure kitchens we offer free design service and free check measures, ensuring our kitchens meet 100% of our clients needs. We are a family run business so we look at every project as if it was our own, we also offer installation services with certified installers to insure everyone of our kitchens gets professionally installed. We have more information on website.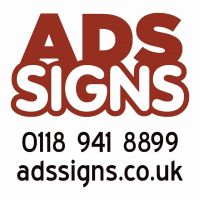 ADS Signs Portman Road, Reading
Vehicle and building signage produced to your design or full artwork assistance package. Years of making and installing quality signage for the businesses of Reading, delivering on time and on budget.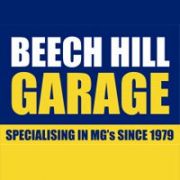 Beech Hill Garage RG7 2UA
Beech Hill Garage have been specialising in MGs for over 40 years. Offering workshop services, classic car sales and parts sales. We are extremely proud of our excellent reputation and we intend to retain this by consistently providing our customers with friendly, reliable and value for money service. We are currently looking for sales stock - please call us if you have an MG in excellent condition.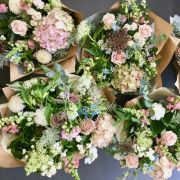 The Old Hen House, Hewins Wood Farm Estate, Reading, Berkshire, RG7 6DH Lovingly designed, hand made bouquets delivered straight to your door.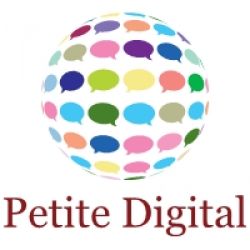 78 Woodfield Way, Theale, Reading, RG7 5QR. Marketing for Small Business
Helping local businesses to grow and flourish through cost effective targeted marketing.
.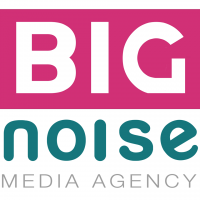 Studio House, 23 Warborough Avenue, Reading, RG31 5LB.
Big Noise Media is a Reading based business hub that delivers all things media:
Logos, I Brochures, I Graphics, I Flyers,
I Websites, I Videos, I Marketing.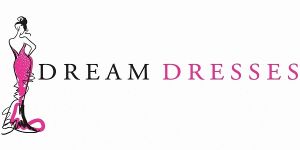 Dream Dresses Reading

850 Oxford Road Reading RG30 1EL
Purchase or Hire Designer Prom, Wedding and Special Occasion Dresses
Let us find your dream dress. You can focus on looking amazing.
Call 07501 657705
Double-Barrelled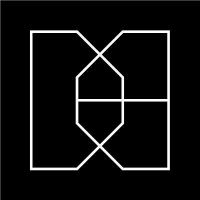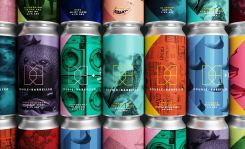 Double-Barrelled Brewery
Unit 20 Stadium Way, Reading.
Independent brewery specialising in small batch sours, stouts & everything in between. Brewed, packaged & poured in Reading !

16a Richfield Ave, Reading RG1 8EQ
The UK's largest and best party store, from fancy dress to bespoke professional balloon decor and every party in-between!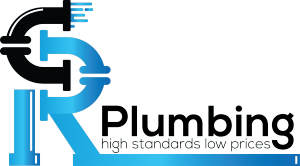 Local Plumber in Reading, covering Burghfield, Tilehurst, Caversham and surrounding areas.
Open 24 hours
Book online or call today. 0739 383 1034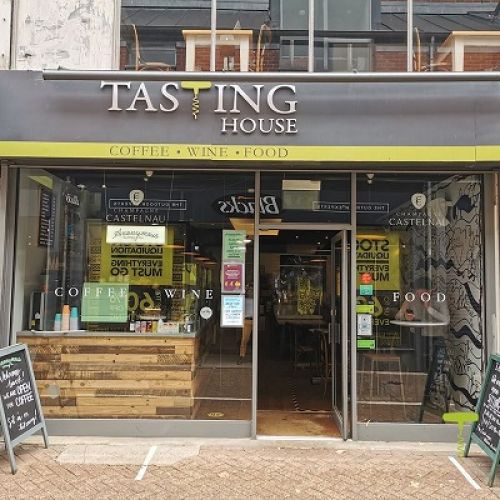 Tasting House
Coffee - Wine -Food
30a Chain Street Reading RG1 2HX
Independent wine bar & merchant with enomatic machines, serving fresh coffee, pastries, charcuterie, cheese & light bites all day.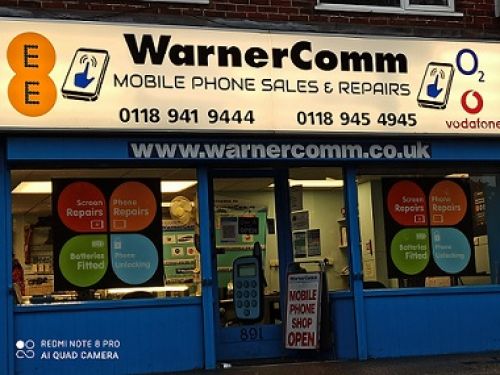 Warnercomm
Oxford Road, Tilehurst
Mobile phone and device sales, repairs and advice.
Don't be a clown,
Stay out of town,
Just come on down
'Away' with your frown.
We'll fix you phone,
Big bills we don't condone,
Android or Iphone,
Your budget won't be blown.
We offer a personal service for individuals and businesses.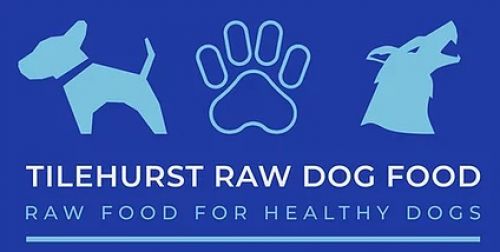 Tilehurst Raw Dog Food
Food for Health Dogs.

Family run business.
Raw feeding improves wellbeing with happier, healthier docs as a result of endorphins released by chewing raw meat and bones.
All food is ethically sourced within the UK.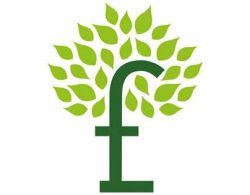 Berkshire Credit Union
62 Portman Road, Reading RG30 1EA
Savings and loans for the community
Cooperative, run by members for members. . Help with savings and loans.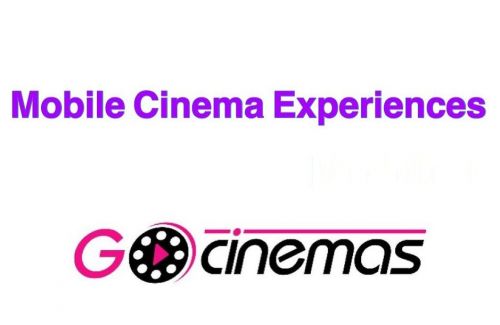 GoCinemas
Wokingham
Movie Theatre - Rental- Shop - Event Planner
Go Cinemas provides all the equipment you need to deliver a premium outdoor screening event.
Movie Theatre - Rental- Shop - Event Planner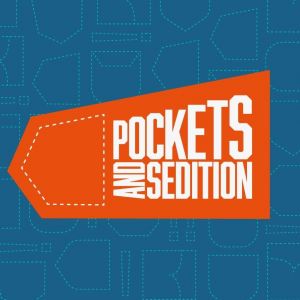 Dressmaker for your personal rebellion.
Handmade in Berkshire from natural materials in bold fabrics. Relaxed Fashion.
The best bit ? Massive packets !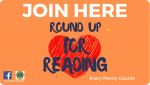 FREE local business support, giving your business a FREE media boost in your community.
Ask Kam for assistance:kamaljit.kundhi@readinglions.org.uk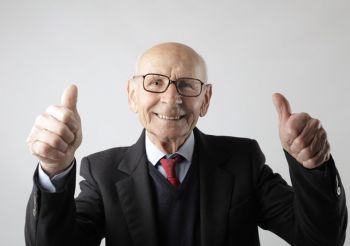 Every penny raised provides support to local people and groups in need.