Another Successful Charity Golf Day - 1st July 2022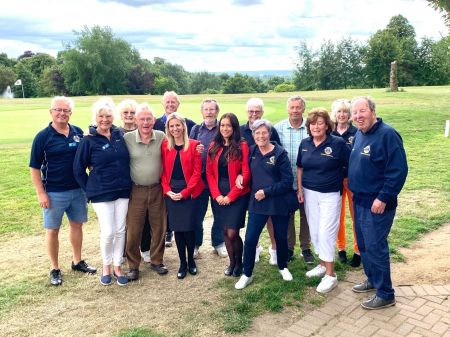 In aid of our Prostate Cancer Awareness & free PSA blood tests.
Wow, the 2022 Reading Lions Golf Day at Hennerton Golf club is saving lives by raising over £6,000.00 Thank you to everyone attending and our many sponsors. Every penny will help save local men's lives with FREE PSA Prostate Cancer blood tests. Prostate Cancer is the biggest killer of men over 45 in UK. With a simple 5 minute test and early detection saving countless life's, including the 400 local men who have needed further check ups or life saving treatment as a result of attending one of our events.
Did you know….Reading Lions pioneered this event, now helping save thousands of lives through other clubs worldwide running their own events. Whether you generously provided sponsorship or played in the competition, bought a raffle ticket or bid in the silent auction, you are all helping to save lives. Your valued contributions will enable us to continue with our prostate cancer awareness campaign and reach out to even more local men over the age of 50 to offer a free PSA blood test. Early diagnosis can save lives.


Learn more about Our prostate cancer awareness programme
Helping to save lives by early detection of prostate cancer