Charity Golf Day Friday 2nd July -Hennerton Golf Club
All the places are now 'SOLD OUT' Thank you for your support.
Want to contribute? We'd really appreciate it if you could help us with any quality prizes which would help with our fundraising. - call Elaine on 07850 540 970
Click here to download your 'team' entry form and reply card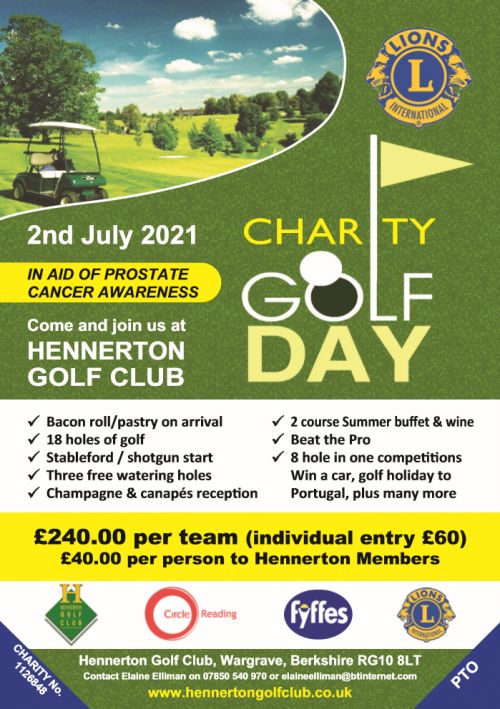 In aid of our Prostate Cancer Awareness & free PSA blood test to be held on 18th September 2021 at Rutherford Cancer Centre, Thames Valley.
Learn more about Our prostate cancer awareness programme

Team of four players, Stableford / Best 2 scores for each hole count
Prizes for First team with highest score / Second team with highest score / Longest drive, male & female / Nearest the pin mixed / Straightest drive mixed / Best dressed golfer.
£240.00 per team or £60.00 individual entry (£40.00 for Hennerton Members)


Registration with bacon roll / pastry & coffee
Champagne & canapes followed by two course summer buffet lunch with wine
Come and have fun whilst raising funds for a great cause.